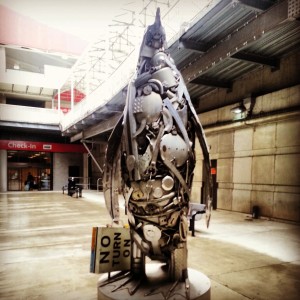 Hartsfield Jackson International Airport
Another very interesting and genius use of recycled materials to make this very whimsical statue. It greats you at @Hartsfield-Jackson International Airport lower level @DeltaAirlines checkin.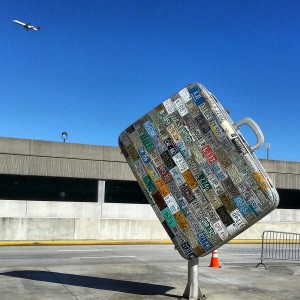 Hartsfield-Jackson Atlanta International Airport (ATL)
I have been wanting to take a picture of this #suitcase outside of HartsfieldJackson international airport for several years now. It reminds me of a passport with all the different license plates representing stamps. And leave it to your imagination to put the shadow on the ground coinciding with the DeltaAirline plane in the upper left hand corner.