Today on my flight from SFO to DFW, I showed one of my oldest and best travel tips to my friend and fellow blogger Pixie Points. When the flight attendent came up to her and gave her a pre-lunch drink, I handed her a box of Russell Stover chocolate.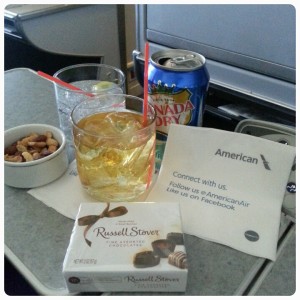 Pixie and the flight attendant pretty much had the same look on their faces: all of a sudden a big smile came across the flight attendant's face and she said a very warm thank you.
Now this is a little different when dealing with a male flight attendant, for different reasons. For an instant the guy on this flight had a very stern but polite look on his face. Needless to say, I was a little apprehensive about giving him a box of chocolate. All my fears were wiped away as soon as he saw the box being placed on his tray.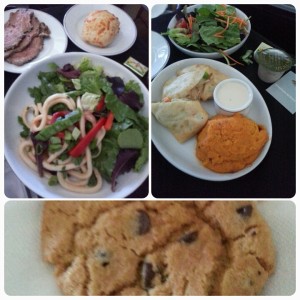 The rest of the trip was like butter, even though my pre-ordered flight choice was not on the list. Because American Airlines policy is that they serve "front even, back odd" on all their flights, even with us sitting in seats 2D and 2G, I was still able to receive my initial choice, which was Chicken Pot Pie crepes and sweet potatoes.