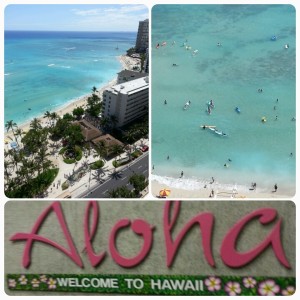 As my Instagram followers know, I decided to hop a flight over to Hawaii this past weekend. After landing at HNL, I picked up my Hertz rental and hit the H1, headed for Waikiki. Thirty minutes later, I had arrived at my go-to parking facility. Since it costs $30/night to self park or $35/night for valet parking at the Hyatt Regency Waikiki Beach Resort & Spa (my go-to hotel), I always park just a short 5 to 7 minute walk away at the Aston at the Waikiki Banyan, where self parking is just $15 dollars for 24 hours, with unlimited in and out privileges.
After walking over to the Hyatt, I passed the long line of commoners, and headed straight to the Diamond check in desk, were I was promptly taken care of. As with most check-ins, I was handed a stack of papers explaining all of my benefits. I just stuffed the papers in my bag and headed to my room. When I actually bothered to look at the papers, I saw the following. "As a valued DIAMOND member, we hope you'll enjoy the following enhanced benefits:
• Welcome lei upon arrival
• Complimentary daily resort fee (emphasis mine)
• Complimentary cocktails at the Regency Club Lounge (emphasis mine)
• Express valet parking service
• 20% off pool cabana rentals
• 15% off food orders from SHOR and Japengo
• 15% off Na Ho'ola Spa retail items
• Extended happy hour at SWIM pool bar to 4 p.m-7 p.m.
• $99 (50-minute) massage or facial at Na Ho'ola Spa
• $25 off a minimum two-day car rental from Hertz Rent-a-car
• Discounts from Star Beachboys concession (on Waikiki Beach)
• Free "PressReader" app on our Hyatt Wi-Fi offering complimentary newspapers and magazines"
Many years ago, this hotel did not charge a resort fee and the Regency Club provided free cocktails to all guests, so I was very happy to see the return of these benefits for Diamonds. Another benefit on the list above that sounded nice at first is the "express" valet parking service, but it turns out not to be free and I'm not quite sure what "express" valet means. I don't have much use for the other benefits, but the massage sounds nice and the price isn't totally outrageous.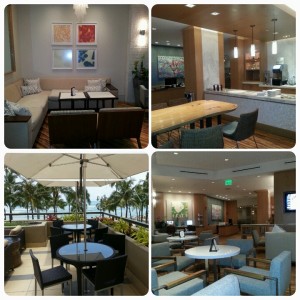 In addition to the new cocktail benefit for Diamonds, the Regency Club at the Hyatt Waikiki has implemented some new benefits for all guests within the past two weeks:
• The club is now open 24 hours. Even though there is no lounge attendant after 9 or 10 pm, you are still able to access the computers and reading materials, along with fruit, water and other nonalcoholic beverages. Unfortunately, access to the very nice patio is not allowed late night.
• Breakfast hours now begin at 5:30 am, which is great for when you wake up at 3 am because you are on mainland time, or if you have to catch an early morning flight!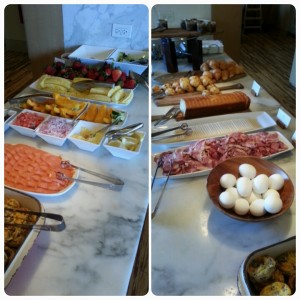 I don't know about you guys, but most of the time when I do a Google search for club lounge hours while planning my travel, I can't seem to find them, so here is the full schedule for the Regency Club at the Hyatt Regency Waikiki:
• Breakfast 5:30 am – 10:00 am
• Cocktails & Hors D'oeuvres 5:00 pm – 7:00 pm
• Cordials and Dessert from 7:00 pm – 8:30 pm.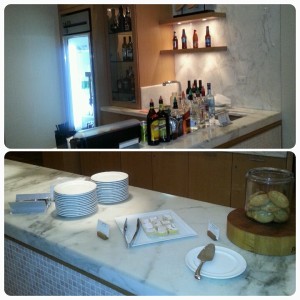 While checking out of the hotel at 2:00 pm (this hotel does not offer the usual 4:00 pm Diamond check out since it is a resort), I mentioned to the desk agent that I was going to hang out in the Regency Club for a while since my flight did not depart until 9:45 pm. Well, much to my surprise, I learned that between 3:00 pm and 7:00 pm the hotel offers complimentary 30 minute use of a "hospitality room" for guests with late flights who wish to take a shower, freshen up, or simply take a nap. Very nice benefit, Hyatt!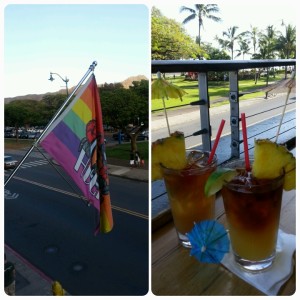 P.S
To all my girls, Hula's is just a short walk away, and they have the best Mai Tais and a great view of the zoo!.